Software Features Of The Service Program
Track service, create tasks and manage contacts, track leads and generate estimates, schedule appointments and more
It all starts with a phone call. When an existing or potential customer contacts you for service, your response to their call can make or break your relationship with that customer. Don't let those phone calls go unanswered! Especially when The Service Program makes it so easy to manage them. Simply log calls then create tasks. From that point, you can effortlessly track and follow up on task progress.
The ability to log customer calls and create tasks is the foundation of The Service Program:
• Track service from the initial customer contact
• Assign upcoming work to a department or person – when it was assigned and to whom, when it is scheduled for
• Track lapse times on task by department or person – from when the call comes in to when the work is complete and billed
• Email assignee upon completion
• Automatically generate a customer note and email the customer upon completion
• When the work is complete, you can generate an invoice directly into QuickBooks®, including the task and the resolution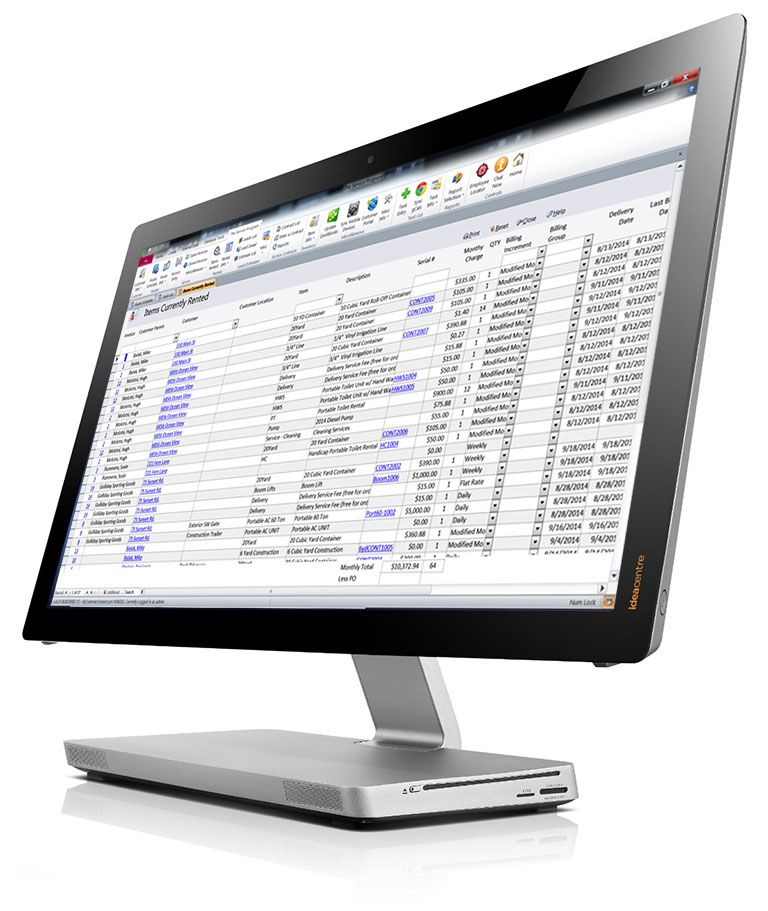 QuickBooks Desktop And QuickBooks Online Compatible Software
Plus, The Service Program software is compatible with QuickBooks®, which enables you to add industry-specific functionality to your existing accounting program. No need to learn any complicated, frustrating software or to manually enter existing data – just install it and The Service Program will synchronize with QuickBooks and import your data!
In fact, The Service Program automatically synchronizes with QuickBooks® when the first person logs in each day, so you don't ever have to wonder when they were last synched.
Enhance security with login permissions. The Service Program provides security settings for each user log in. Limit which screens and schedules users can view and what actions they can perform. Do you use a smartphone or tablet? The Service Program also works with iPhone, iPad and Android so you can manage your business on the spot.
Created Exclusively For QuickBooks Users
The Service Program seamlessly integrates with QuickBooks to manage all aspects of your business.
Create tasks and manage contacts
• Instantly access comprehensive customer data
• Account management – log customer calls and create tasks, track inbound and outbound phone calls, record all notes, email customer when work is completed, track rework
• View completed and cancelled work history – type of work, who performed it, how long it took, outcome, rework
Track leads and generate estimates
• No need to enter lead into QuickBooks if not existing customer
• Create an unlimited number of customizable estimates for existing customers or leads
• Generate work orders directly from estimates
• Source (email, phone, internet, referrals, trade shows, advertising, etc.)
Schedule appointments
• Assign and subassign employees
• Set day/date/time/interval (one time, recurring interval)
• Generate work orders directly from estimates
• Type of service appt (routine, repair, special project)
Plan and Manage Routes
• Set default for each customer
• View current routes and route schedule history by customer
• Dispatch jobs and technicians by route
• View and analyze route profitability
Create Checklists
• Create a checklist and assign it to a route or task
Manage equipment rentals
• Track rental items by customer and route
• Process rental inventory transactions
• View items currently being rented
• Track rental deliveries and pickups
• Produce rental billings
Generate invoices
• Create on-demand invoices while in the field
• Post to QuickBooks directly from invoice
Track materials and equipment
• Add, edit and customize customer equipment records
• Track materials used by customer and route
• Keep track of work performed on customer equipment
Manage multiple inventory locations
• Search and view item lists
• Track inventory on hand by location
• Transfer inventory among locations
• Generate inventory transaction lists
Create custom reports
• From virtually any menu, for nearly every function
Manage service contracts
• Maintain service contract information by equipment by customer
• Record details for both existing and new equipment
Security features
• Implement login permissions (limit which screens each employee can see and what they can do)
Get information about the many benefits of The Service Program and how it can help organize and grow your service business.
Companies That Will Benefit From The Service Program
See how The Service Program Works
Keep everyone happy with this easy to set up. easy to use QuickBooks add-on software.
Overview Videos Demonstrations
Step by step videos of how The Service Program can help your business.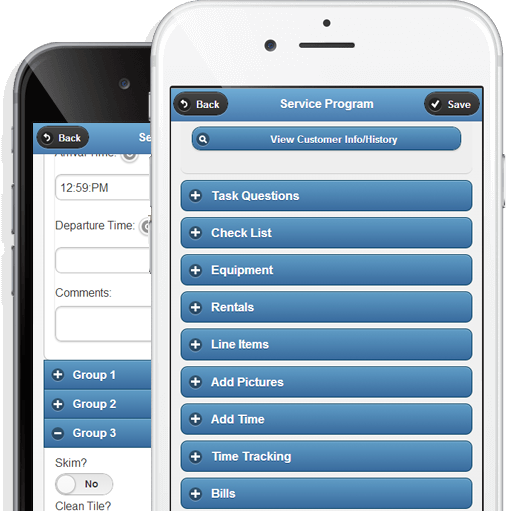 What are you waiting for!
Order The Service Program today.
Your success is important to us. We guarantee your satisfaction with superior software integration, free weekly training and yearly support.