Software Backup
Westrom Software has partnered with Carbonite to help protect your company

Losing critical business data whether it's QuickBooks, customer data or other important information can cost you thousands of dollars in time to replace. That translates into lost revenue, lost business and wasted time. It's happened to some of our customers in the past and that's why we recommend that you sign up for Carbonite
NOW.
From floods & fires, to computer crashes, and even spilled lattes, one thing is certain, data loss is stressful and expensive. In the event of lost data you can log into your account, click "Restore" and follow the step-by-step recovery process that will have your files recovered quickly and have you back in business in no time.
That's why Westrom Software has partnered with Carbonite to eliminate this problem completely and forever.
Just Some Of The Many Benefits Of Carbonite
•Cloud based data automatically backed up (nothing for you to do)
•Inexpensive (backup your entire business for as low as $71.99 per year)
•Simple and easy to set up (we can even do it for you)
•Peace of mind (restore lost data in quickly)
•Anytime anywhere access to your data
•Comes with a Carbonite guarantee
•Includes QuickBooks software backup (QuickBooks does not backup your software)
•Includes the backup of The Service Program software (we do not backup your software)
•Your files remain on Carbonite servers for 30 days
•Over 1.5 million businesses and individuals trust Carbonite with their critical data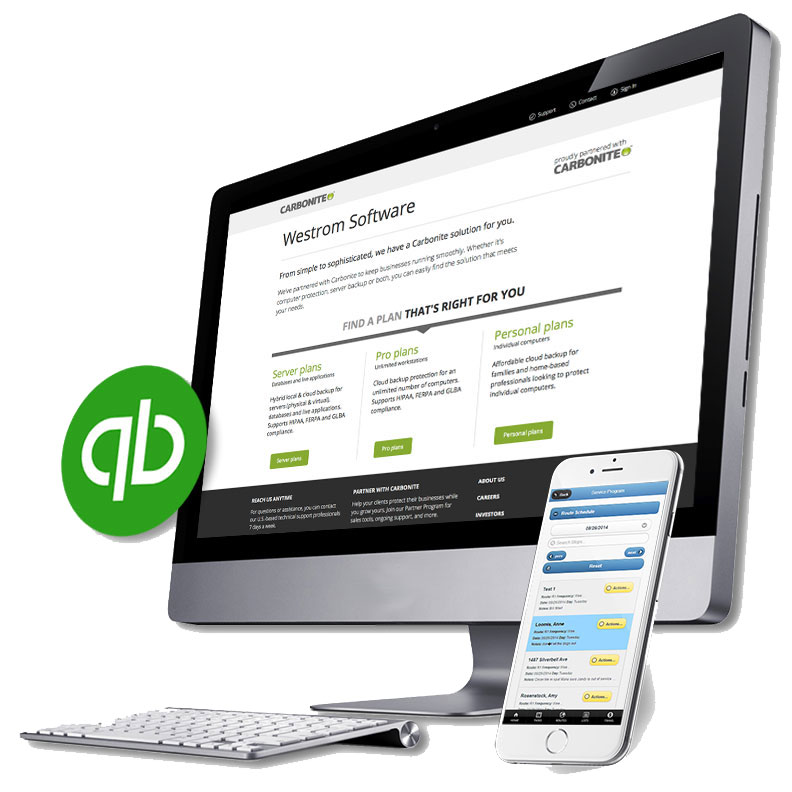 Get information about the many benefits of The Service Program and how it can help organize and grow your business.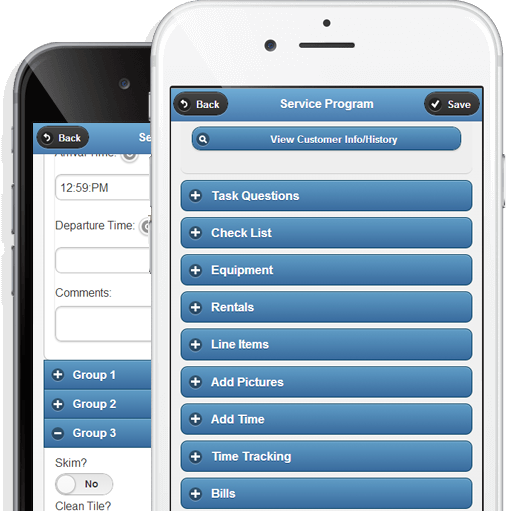 What are you waiting for!
Order The Service Program today.
Your success is important to us. We guarantee your satisfaction with superior software integration, free weekly training and yearly support.