Mobile Devices For The Service Program
The Mobile Solution add-on runs on cross-platform mobile devices with an internet connection
• IOS (iPhone iPad), DROID (phones or tablets), Blackberry or Windows phones, MAC or PC Laptop with an internet connection
• There is no App to download
The Service Program is your best choice for managing your service business.
Your responsiveness and customer communication are the key factor that will create long term contracts and references. Our apps make customer communication in the field a breeze.
• View and complete Maintenance Routes Schedule
• Enter Arrival and Departure Time
• Notes per customer Stop
• Customized route ticket
• User defined fields on each route ticket
• Look at past 4 service history (readings/ data) per field on route ticket
Doing more in less time means the ability to manage more clients and jobs without adding to your administrative overhead. Streamline your service business with mobile administration.
• Generate invoices and Quotes and e-mail to customer with your logo
• Dynamically Add line items and search your Inventory
• Item List is searchable by item name and description simultaneously
• Load customer preferred pricing for everything you provide
• Ability to modify description on an item
• hows Totals including Tax line
• Signature Capture
• The Service Program is perfect for almost any service business.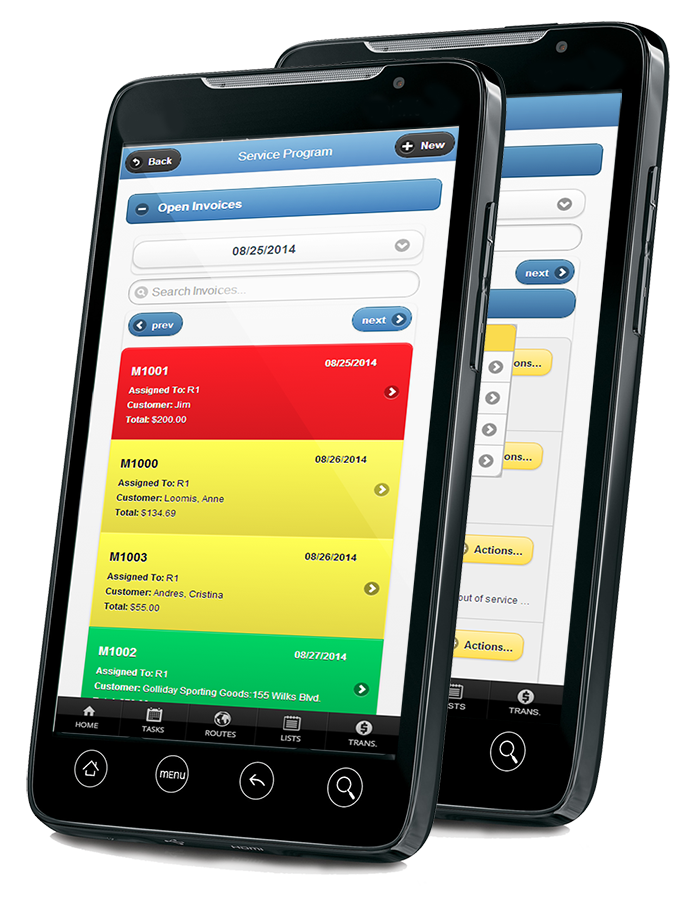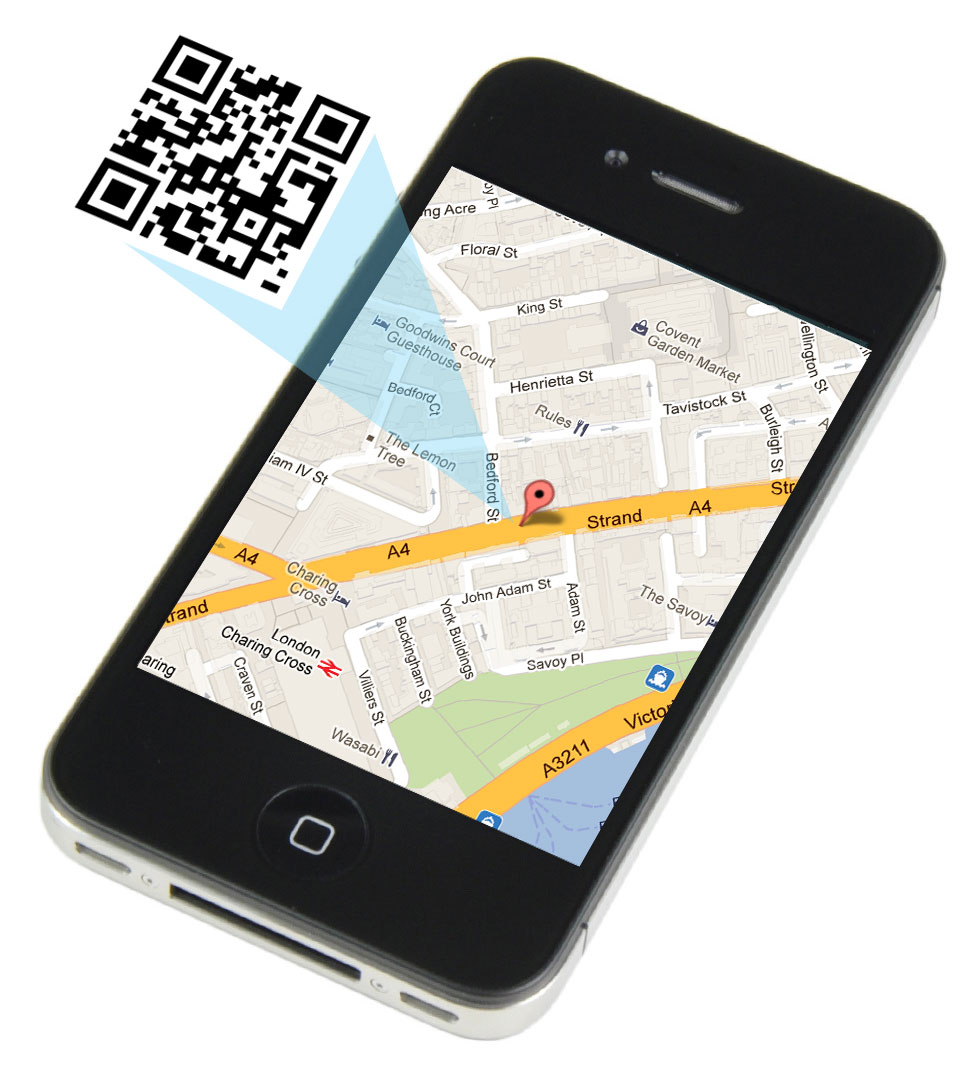 QR Code Features

• Provides your Service Program software integrated with two-way integration with field users and customers

• Compatible with QR codes (bar codes)

• View a Map report (Geo-reference) showing all QR Labeled LOCATIONS

• Equipment and customers locations can be geo-reference for check in / check out

• Rental Equipment can be marked delivered, picked up, serviced, create route ticket or task/ work order and more!

• Customers can scan and open task/ work order for that equipment

• Techs can see service history on the equipment and open work orders with pictures and signatures

• Create a quote instantly

• Scan QR Code and pull up customer information (based on credentials)

• Made of waterproof/weatherproof material for long lasting adhesiveness

• 2"x 2" labels, customized labels available

To Add The Mobile Solution Option

Subscription Pricing

One month free when you agree to the annual pre-payment option

• $49.95/ month includes 1 to 14 total mobile field users

• $99.95/ month includes 15 to 50 total mobile field users
Map Stop
• Map from where you are standing to the next stop
• Ideal for a tech filling in for another or if new route stop is added
• Displays all of customer's route stops
• Live updates of driver's and other employees' locations
• Manager able to filter by each field user's schedule
• Uses Google™ Maps
• Unlimited stops & unlimited field users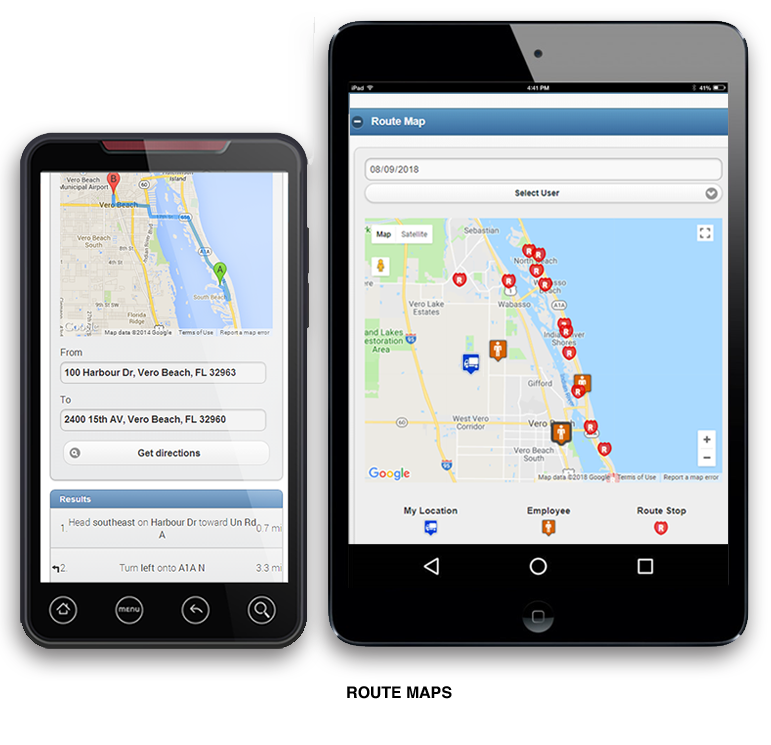 Get information about the many benefits of The Service Program and how it can help organize and grow your business.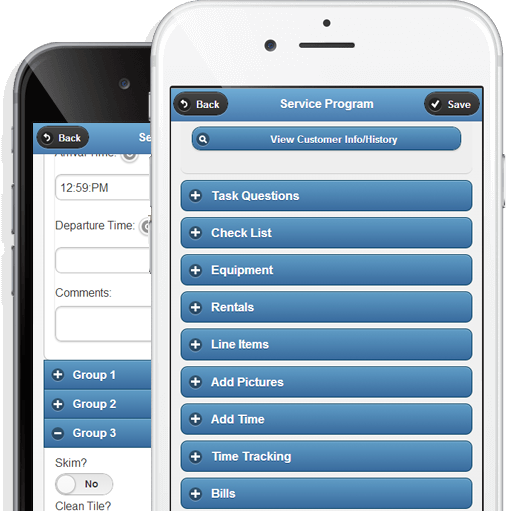 What are you waiting for!
Order The Service Program today.
Your success is important to us. We guarantee your satisfaction with superior software integration, free weekly training and yearly support.