Construction Project Management Software for QuickBooks™
Construction Project Management Software that's QuickBooks™ compatible, easy to set up, easy to use, with a customer portal and robust mobile solution.
The Service Program is the Leading QuickBooks Add-On Software for your construction project management software business and material delivery. It allows you to track labor and equipment hours, create bids in the field, track materials on job sites, track punch outs and much more. The Service Program mobile solution works with all iPhone and Android devices.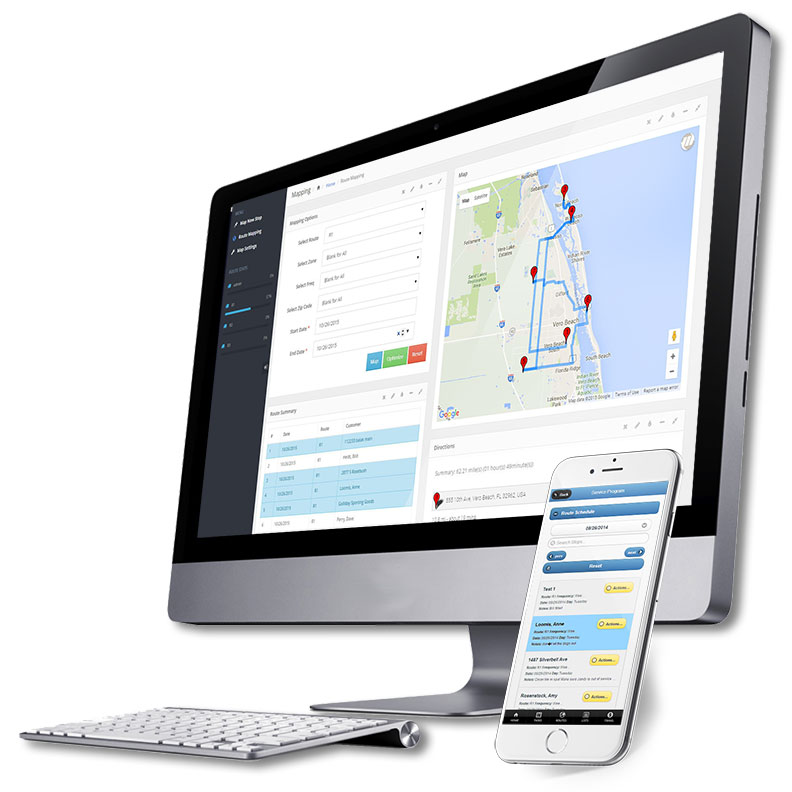 • Seamless integration with QuickBooks
• Robust mobile solution for iOS and Android devices
• Track labor and equipment hours
• Easily manage change orders
• Track materials used on job sites
• Use billing rates to charge out time
• Create bids and estimates in the field
• Track punch outs and schedules
• Generate detailed reports
• Track job stop verification
• Email photos to customers of completed jobs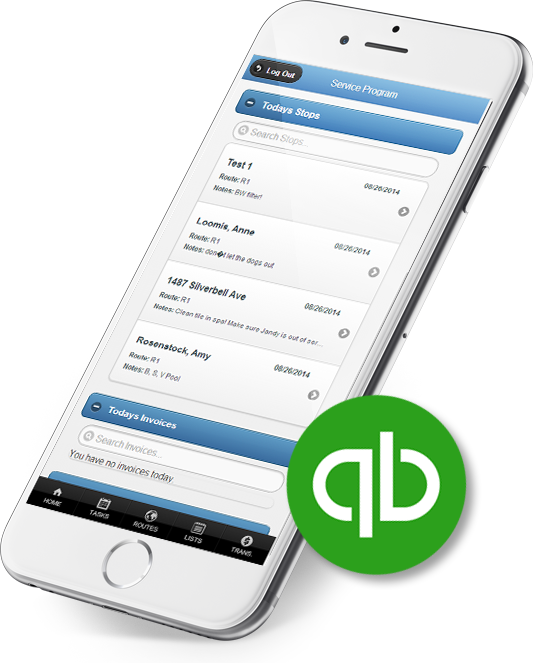 See how The Service Program works
Keep everyone happy with this easy to set up, easy to use QuickBooks add-on software for almost any service business or industry.
•Track job profitability
•Improve communication between you and your staff
•Quickly know if something gets missed
•Track onsite time for employees and material costs of parts used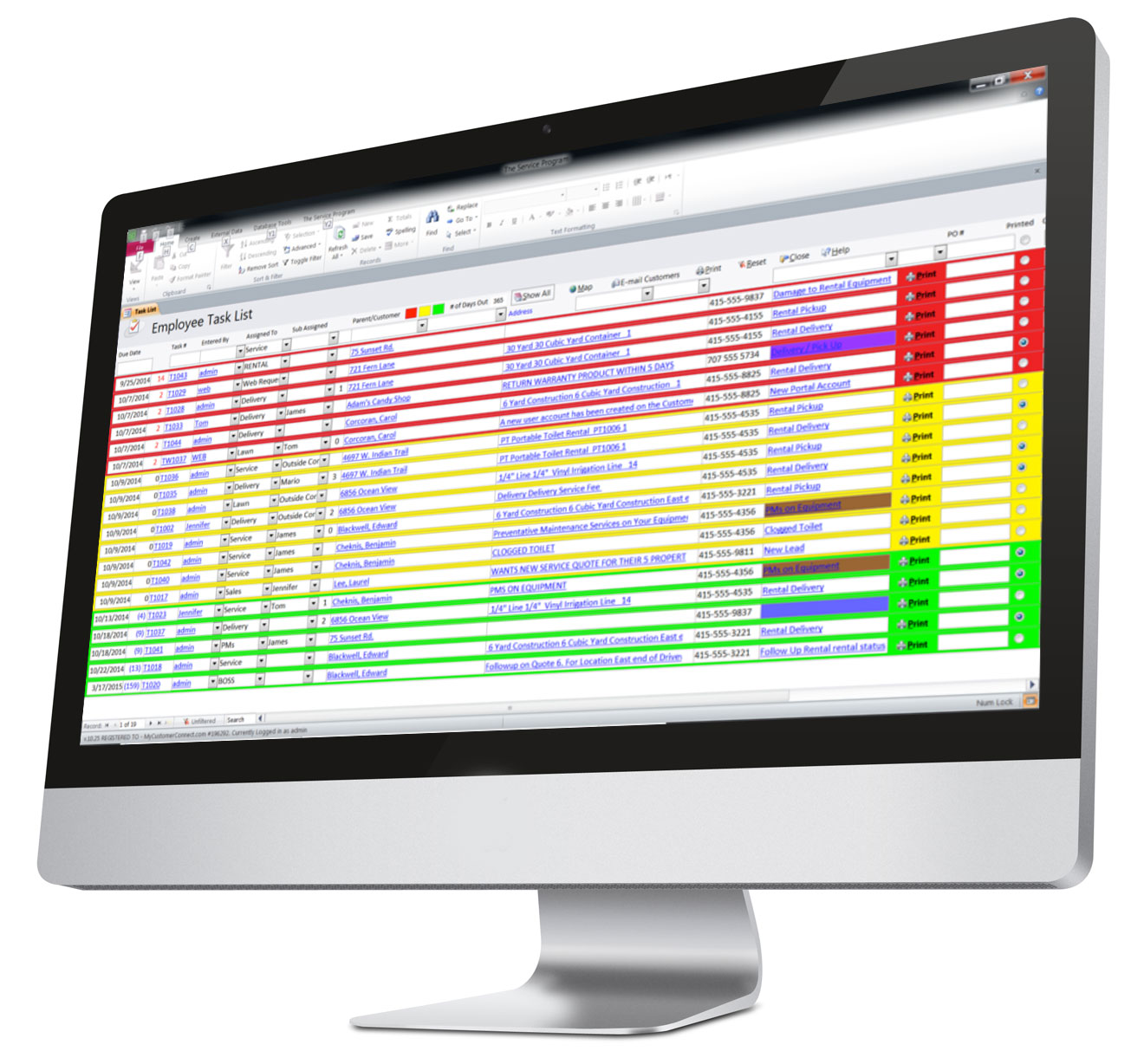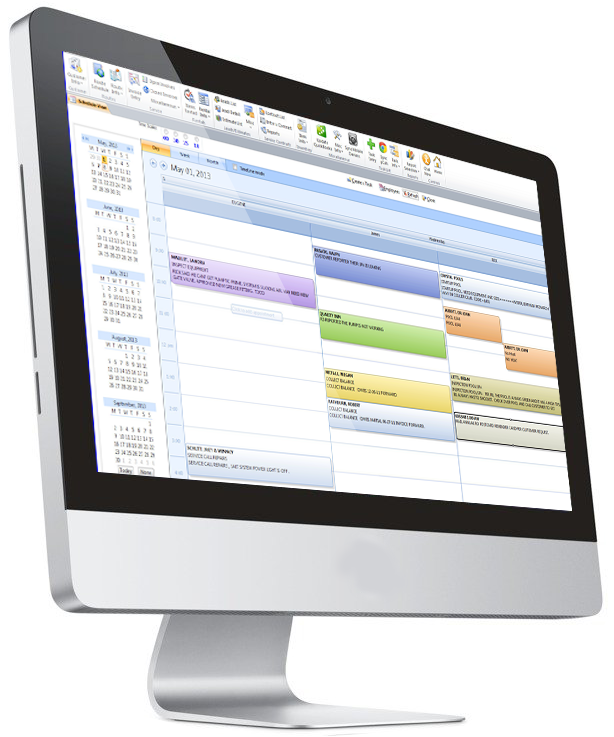 Seamless QuickBooks Integration
•Seamlessly Integrates with QuickBooks
•Post Invoices, employee Time, Bills etc
•Works with classes and sales reps
•No need for double entry!
•Optimize routes by area and driver
•Assign trucks like a Vector to a job
•Track when the driver arrives/leaves (requires mobile)
•GPS pinpoint the truck upon arrival/departure (requires mobile)
•Map to each stop or service call while on the road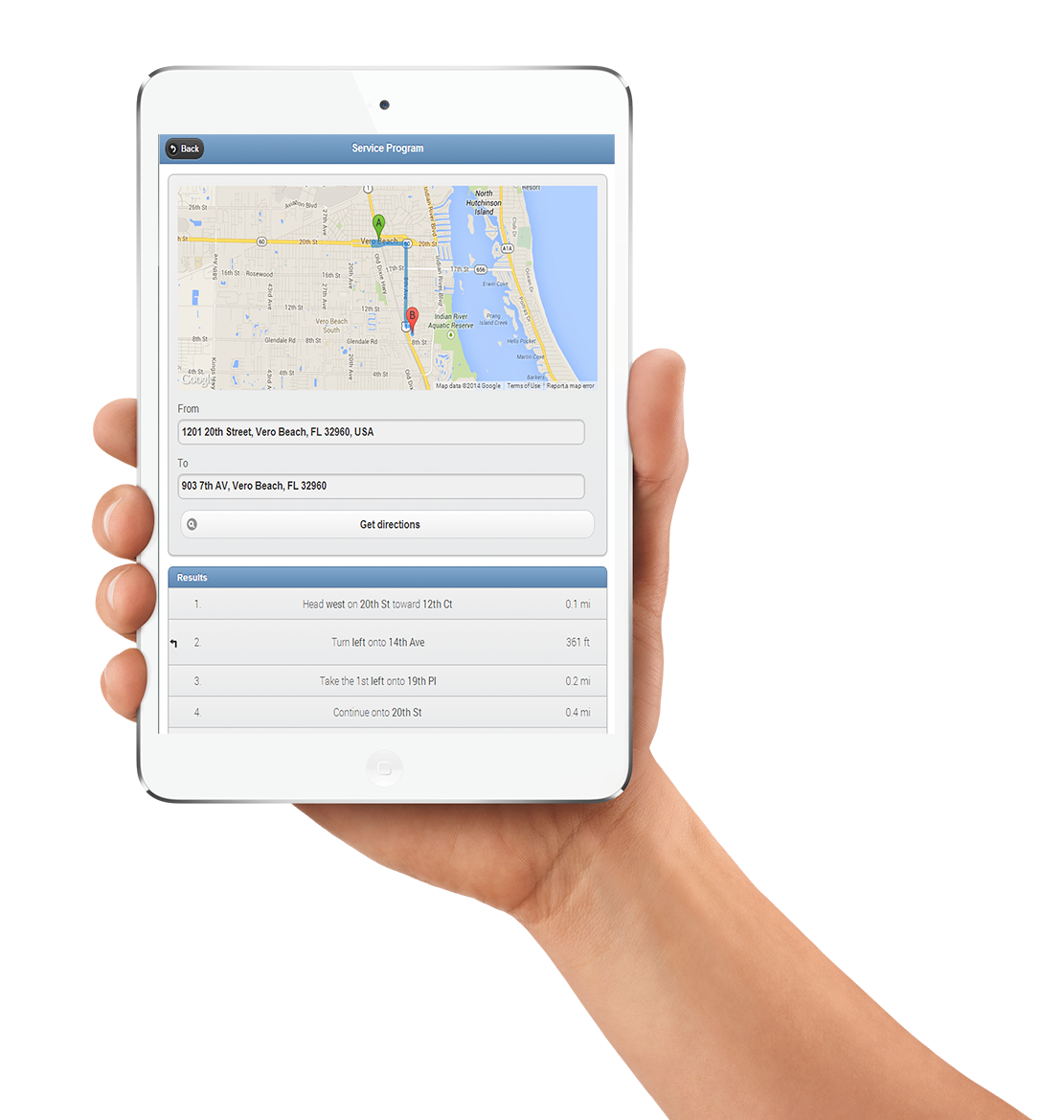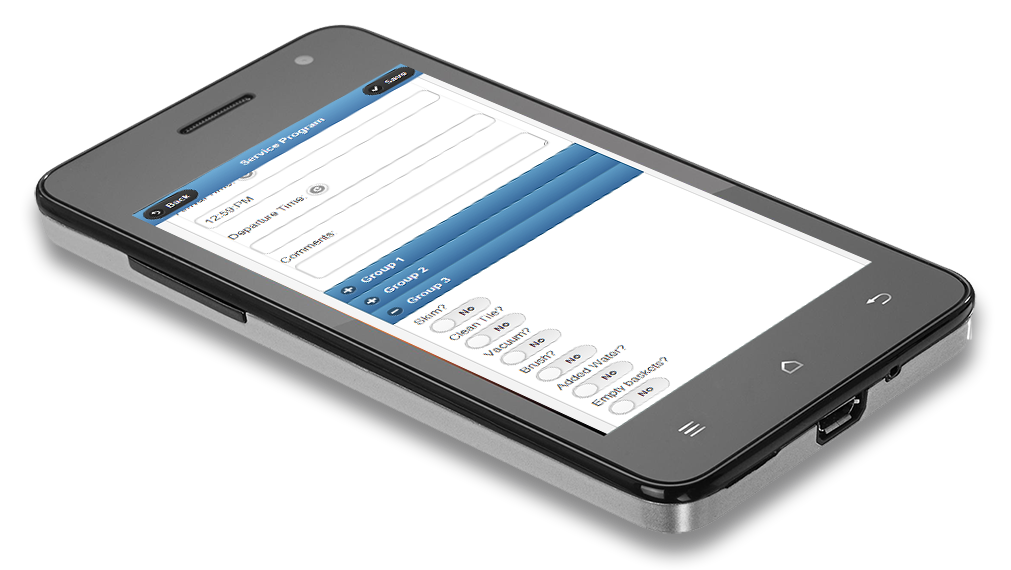 Improved Field Communications
•Enter/Complete Tasks & Work Orders
•Take Pictures of equipment issues or replaced parts
•Enter/See Customer Equipment
•Signature Capture, Print and/or Email Transactions
Service Department Management
•Create custom service contracts
•Be reminded when contracts are expiring
•Works with Microsoft Word so you can tweak/manage your own templates!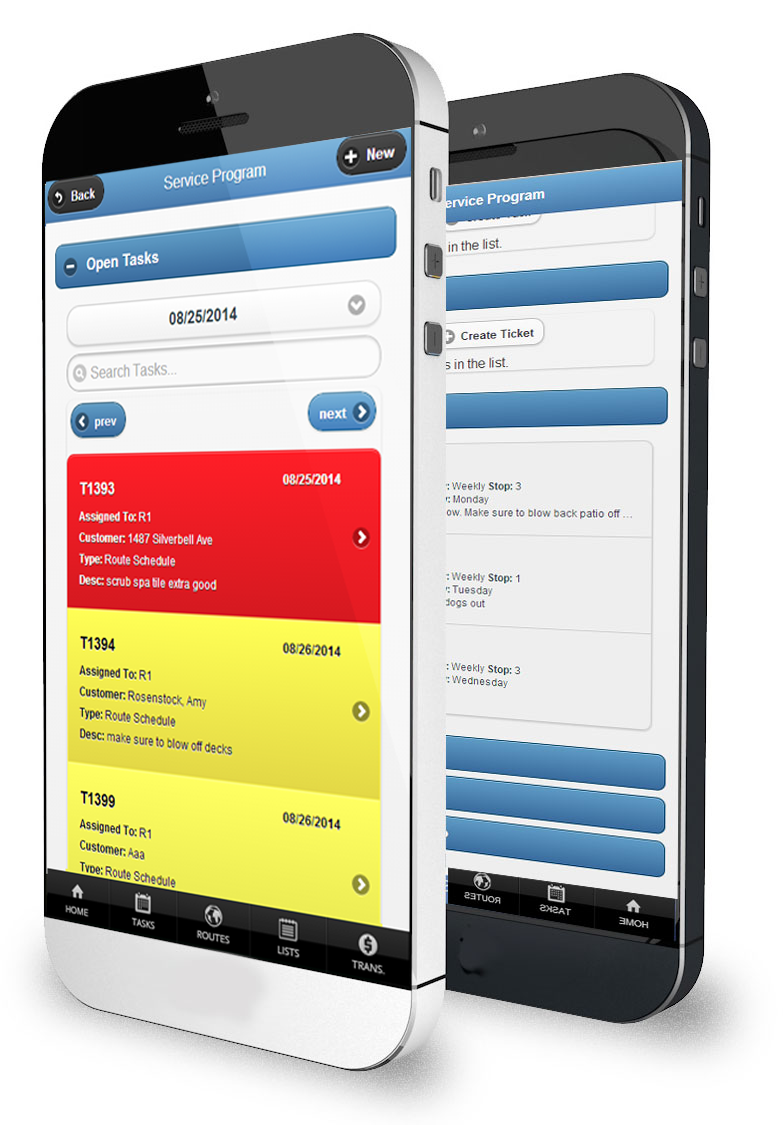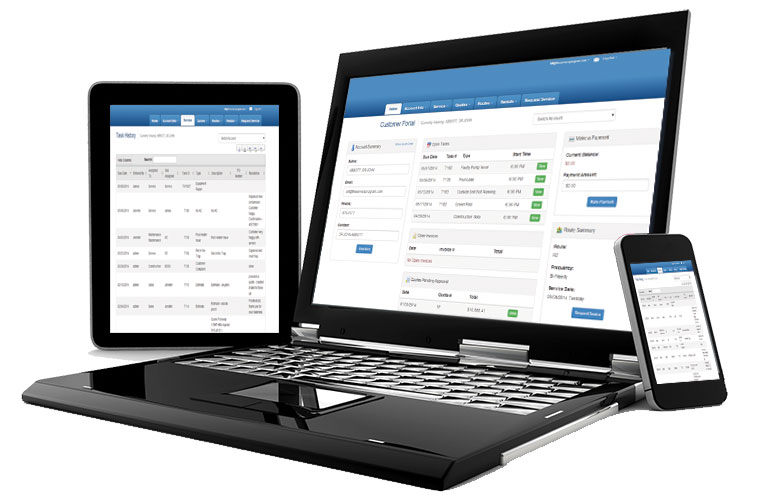 Customer Portal And Branded App
•Your customers can download your custom branded app on the App Stores
•Builds brand loyalty
•Customers can enter work orders (with pictures) of problems they may be having
•Service History
•See QuickBooks invoice and payment history
•Online store
•Bill Pay
•Quote acceptance (electronically capture signature)
•Enter/View equipment in the field
•Track repair history on equipment
•Create custom lists based on types of equipment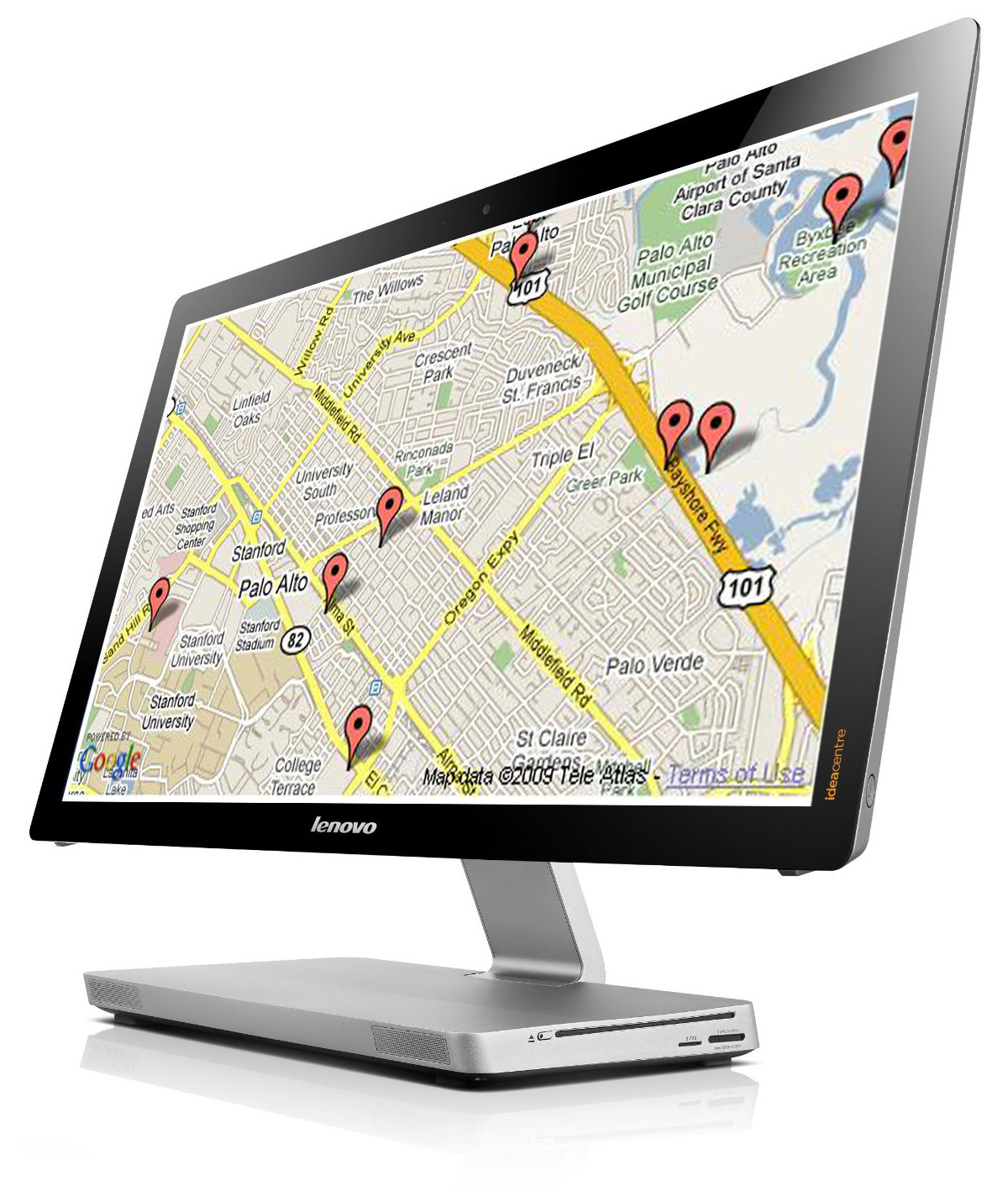 Helpful Video Demonstrations
Step by step videos about how The Service Program can help grow your business.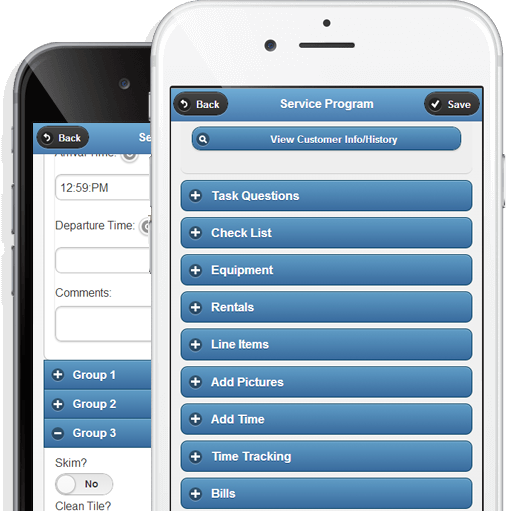 What are you waiting for!
Order The Service Program today. Call 866-480-1879
Your success is important to us. We guarantee your satisfaction with superior software integration, free weekly training and yearly support.