Service Business Software for QuickBooks™ Desktop & QuickBooks™ Online
QuickBooks™ compatible. Easy to set up. Simple to use. Customer portal and robust mobile solution options.

Grow your business and increase customer retention
Service business software customers gain 200%-300% in route efficiency simply by using service software offered by The Service Program for route planning and map generation. Ready to fit more hours into a day?
Whether you are using paper or mobile devices for your service business software, you can improve customer service, organization, and communication with small business software. Keep track of everything, even on the job, with mobile field service software.
The support we get from The Service Program is fantastic and I love the free weekly forums that I can call into if I have a question. No one else that I have found offers this level of customer service.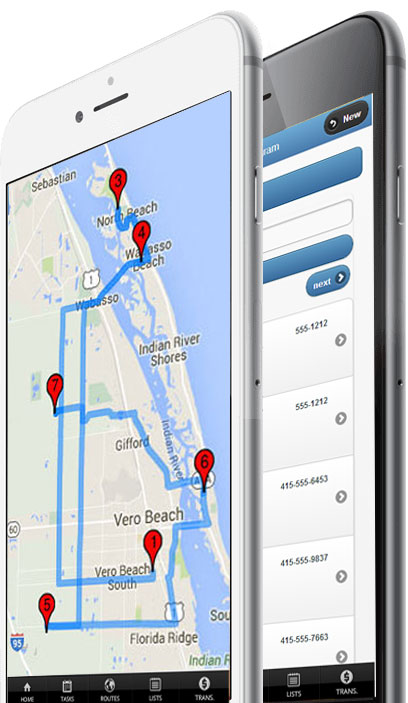 See how The Service Program works
Keep everyone happy with this easy to set up, easy to use QuickBooks add-on software for almost any service business or industry.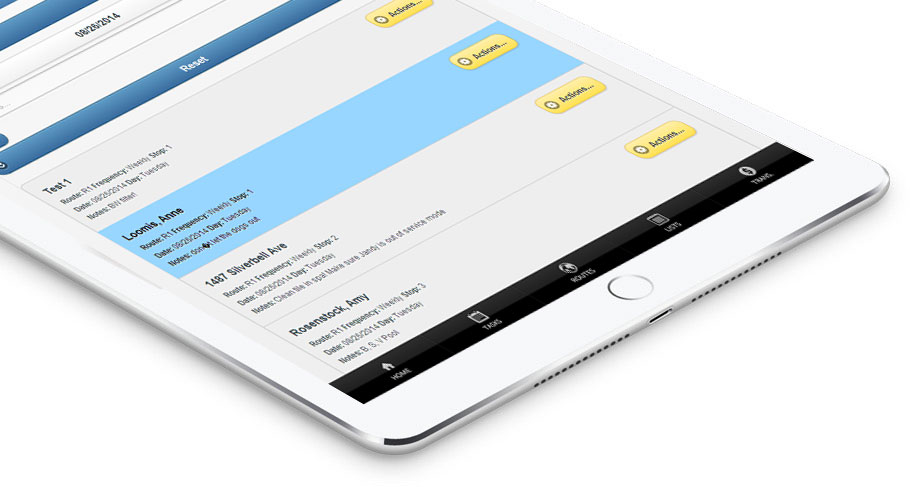 Improved Employee Communications
Explore the features that make The Service Program the best tool for streamlining your service business.
The Customer Portal & App
The Customer Portal and  App feature connects you to your customers, 24/7 and ties right back into The Service Program.
• Displays customer specific pricing
• Customers can request service
• View service history
• Review QuickBooks invoices
• View payment history
• Make payments online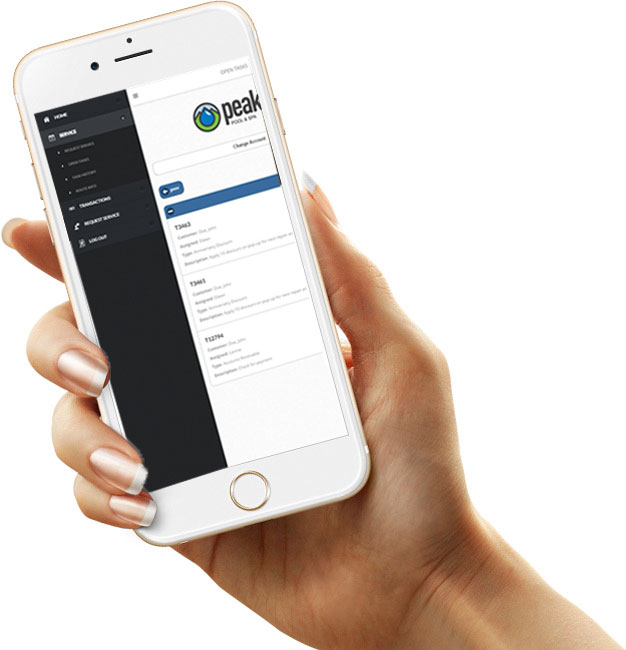 More key features and benefits
Organize your business, increase employee productivity, track equipment/assets, free training and much more.
What users are saying about The Service Program
Don't just take our word for it...
"I needed a software program that would help me take my business to the next level. The Service Program provided that and much more.
It was essential that the software was compatible with my QuickBooks. The fact that I got a customer portal and custom app was icing on the cake.
I needed help optimizing my route schedules so that I could maximize employee productivity, increase customer satisfaction and retention.
Helpful Video Demonstrations
Step by step videos of how The Service Program can help your business.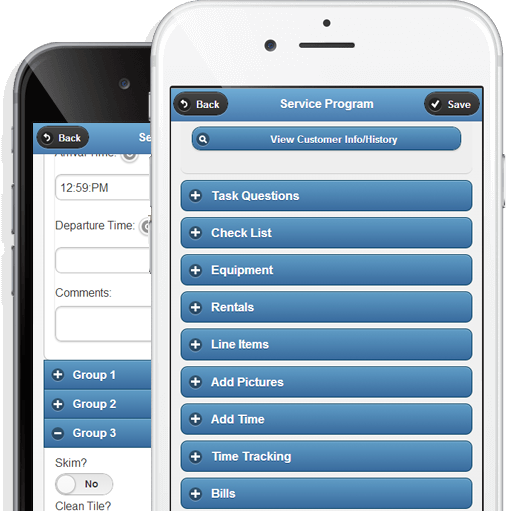 What are you waiting for!
Order The Service Program today.
Your success is important to us. We guarantee your satisfaction with superior software integration, free weekly training and yearly support.